Recently Completed Works
Large Industrial Fan Fabrication
Here is a clip of Technos performing an in-house balancing run on a large industrial fan. This particular unit is 88-1/4" in diameter, weighs ~11,400 pounds, and has been balanced to less than 2 ounces.
Emergency Repairs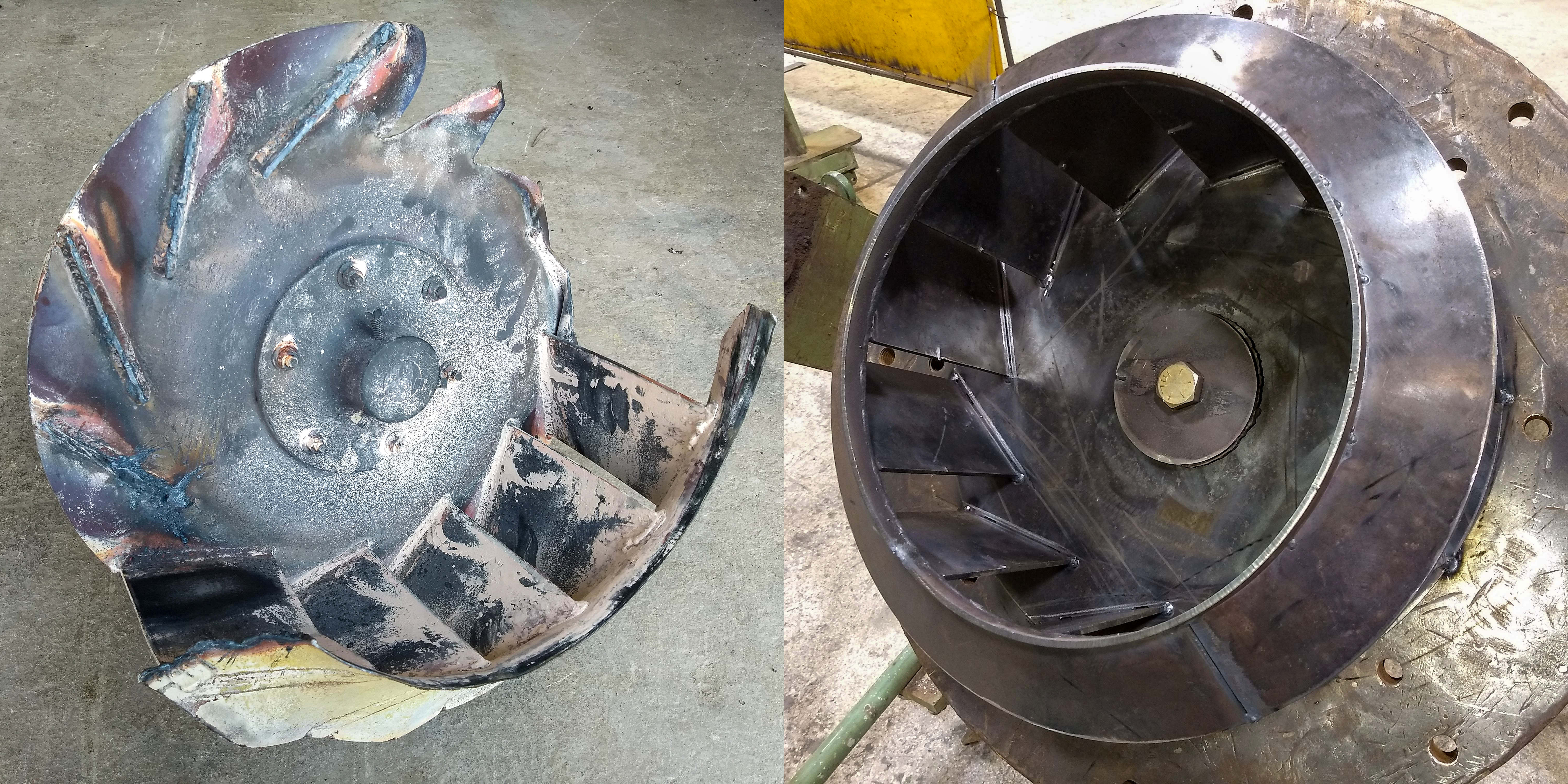 Technos offers emergency rebuild and repair services, from expedited delivery to 24/7 scheduling. The unit pictured came to us after a catastrophic failure and we have since detailed, cut, formed, machined, welded, assembled, balanced, and painted a unit that is ready for service, all in expedite mode.
Fabrication from Sample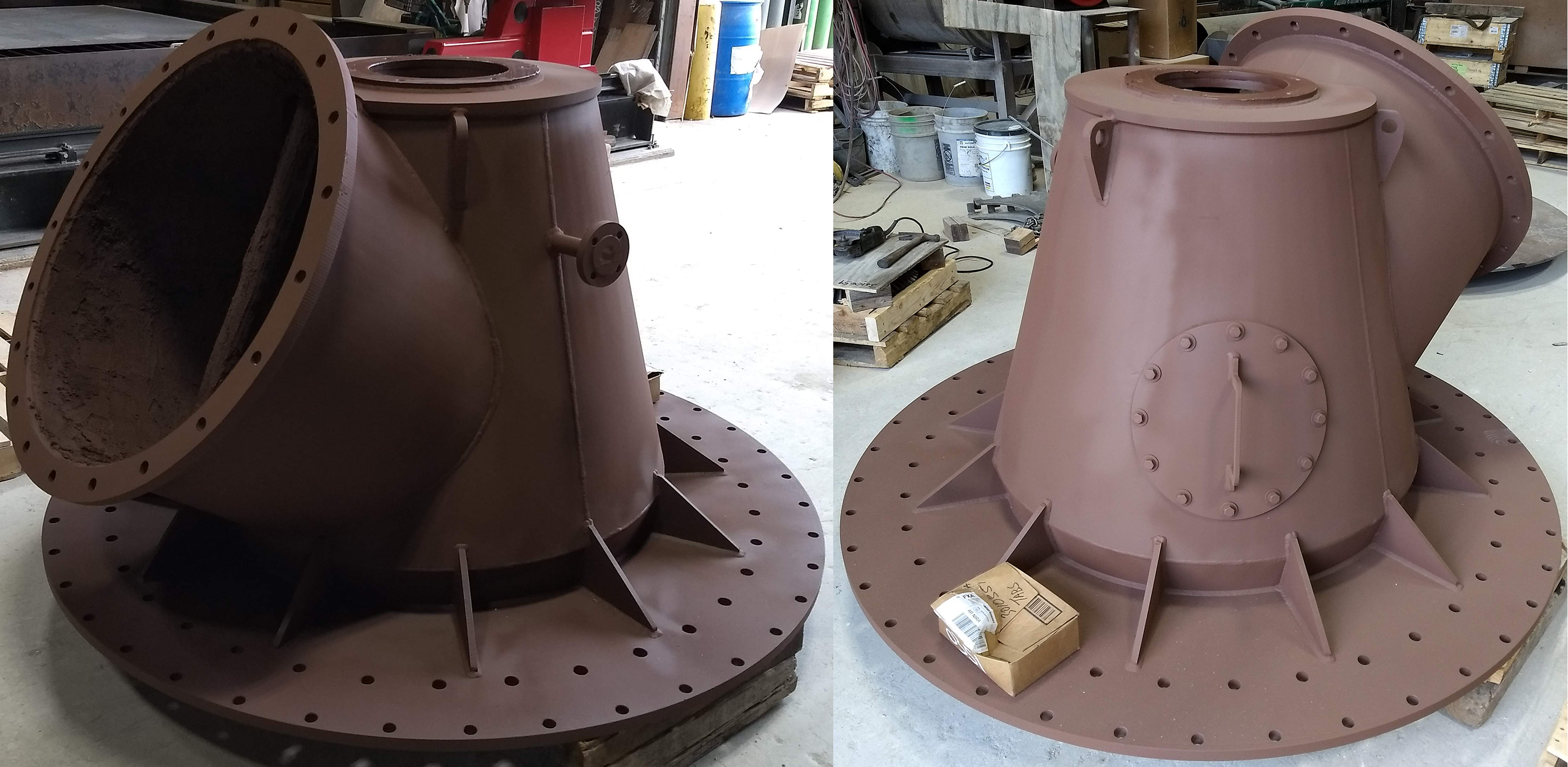 A few weeks ago, we posted about fabricating new units from existing samples, highlighting this unit in particular. In case you missed it, scroll through our social media feed to see a picture of the unit that was sent to us. Now this unit is complete and ready for shipment and installation.
Preventative Maintenance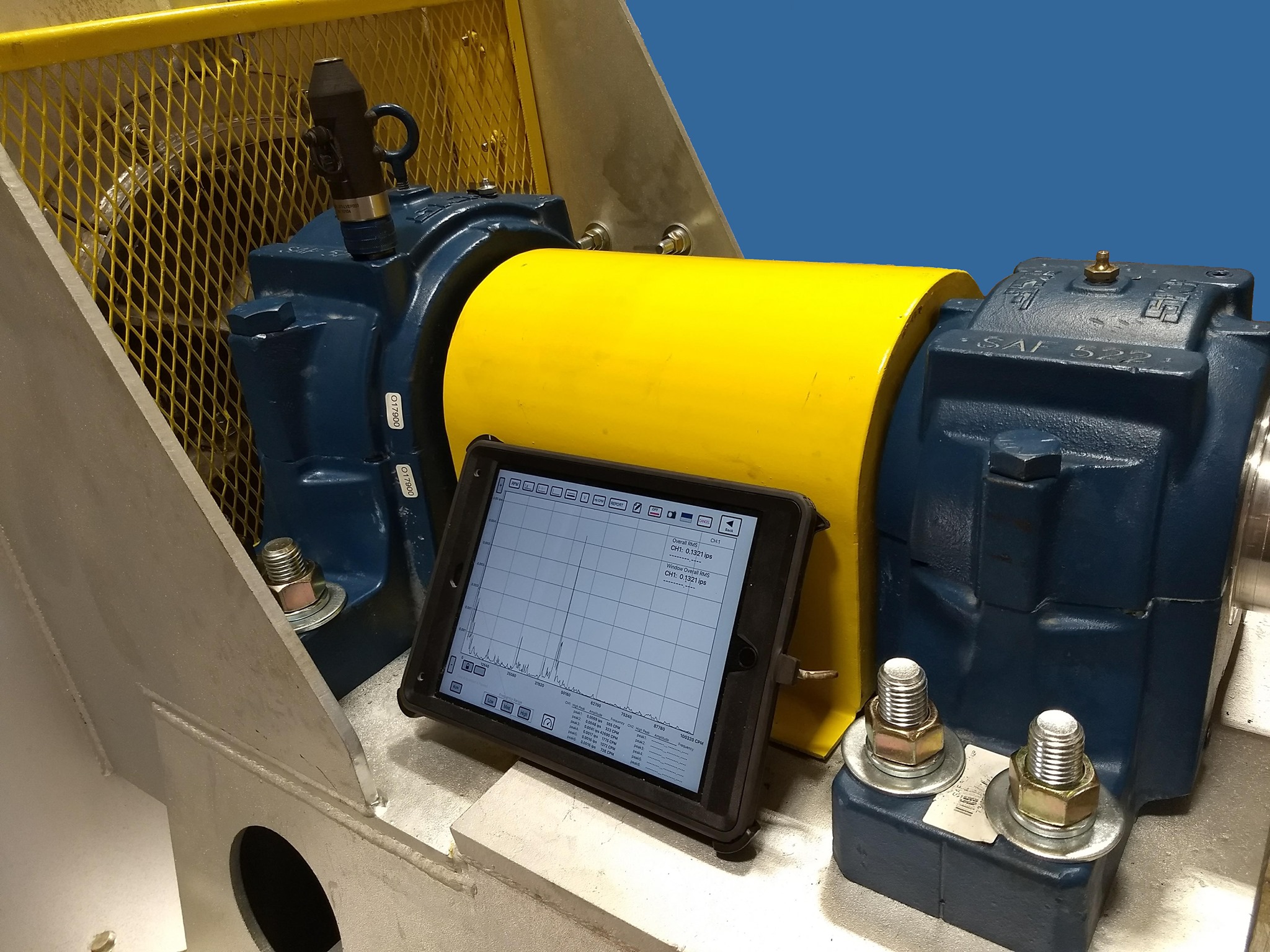 Technos can help maintain and ensure the reliability of your equipment through predictive maintenance services such as vibration analysis. We can work with your schedule to create a custom service agreement anywhere from weekly to semi-annual data collection and analysis. We can help monitor anything that rotates from gearboxes to pumps to fans to crushers and more.
Your Single Source Supplier for Industrial Fan Services and Industrial Manufacturing
Technos has 40,000 square feet of manufacturing and machine shop facilities and a full fleet of service trucks ready to be dispatched at a moment's notice. We manufacture and service the world's highest quality industrial equipment.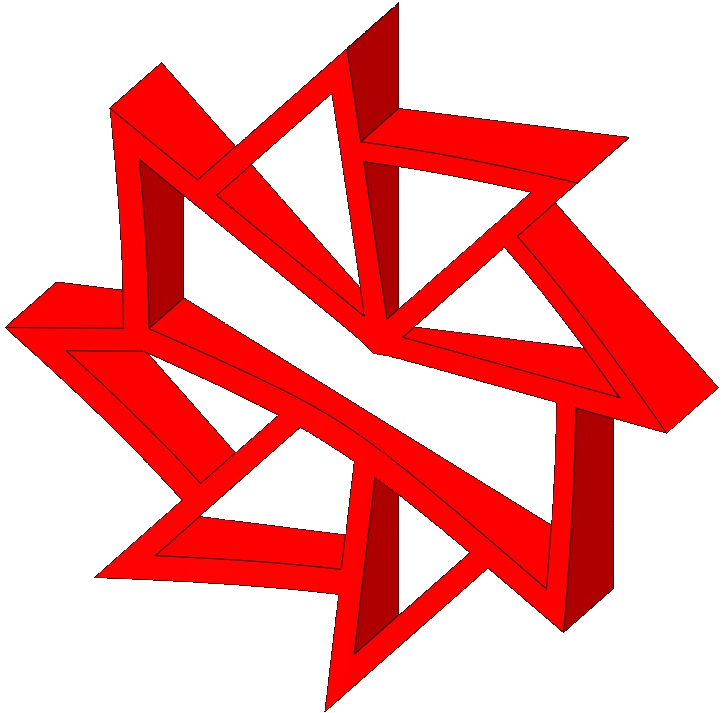 FAN MANUFACTURE & REPAIR
Technos has specialized in fast turn-around manufacturing of rotating equipment for over 35 years. We will meet your lead time and budget requirements and exceed your quality expectations with our fabricated fan components.
INDUSTRIAL MANUFACTURING
At Technos, we are able to deliver exceptional quality and value by offering full service custom machining utilizing both CNC and conventional machines, qualified welding, and experienced millwrights all under one roof. Our services range from precision sheet metal work to heavy fabrication, tooling and fixtures, short run production and turnkey fabrications.
FIELD SERVICES
Our emergency relief crews are available 24/7 and can be on-site within hours or days, not weeks. Technos can install, repair, and maintain your equipment. Our service teams are capable of inspections, vibration analysis, performing alignments, even complete changeouts so we can keep your equipment running with minimal unplanned downtime.